Most Anticipated Releases of September
It's the end for August, and the beginning of September! September is the start of the
ber
months, which signals the countdown for Christmas. Rainy early mornings, hot afternoons, and peaceful evenings, are probably what most Filipinos would expect. September is a crazy and busy month, but I'm sure we'll still have time to squeeze in some of the releases in this list I've compiled. New books to read, movies coming soon in the big screen, shows you can't wait to watch on tv, and music you can dance to.......let's make September crazier!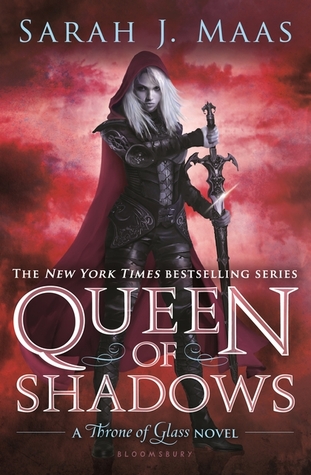 QUEEN OF SHADOWS (Throne of Glass #4)
by Sarah J. Maas
September 1, 2015
Goodreads
-
Amazon
-
Book Depository
Everyone Celaena Sardothien loves has been taken from her. But she's at last returned to the empire—for vengeance, to rescue her once-glorious kingdom, and to confront the shadows of her past . . . (via Goodreads.com)
Queen of Shadows is the fourth installation of the high fantasy series Throne of Glass by Sarah J. Maas. I actually haven't read the 3rd book, but I'm excited nonetheless about this book. I'm sure it is packed with action like the previous books. And look at the gorgeous cover, it looks really kick-ass! Queen of Shadows' book cover is probably the best out of the cover in the series. Don't let the cover fool you, though. The story itself is extremely good. If you haven't check out
Throne of Glass
, better buy the book now.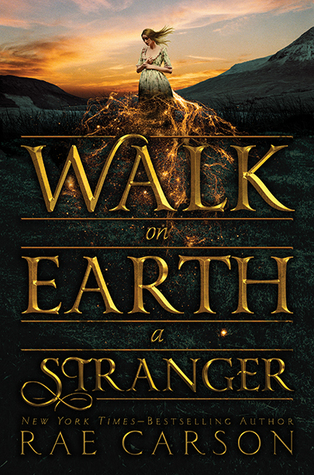 WALK ON EARTH A STRANGER (The Gold Seer Trilogy #1)
by Rae Carson
September 22, 2015
Lee Westfall has a secret. She can sense the presence of gold in the world around her. Veins deep beneath the earth, pebbles in the river, nuggets dug up from the forest floor. The buzz of gold means warmth and life and home—until everything is ripped away by a man who wants to control her. Left with nothing, Lee disguises herself as a boy and takes to the trail across the country. Gold was discovered in California, and where else could such a magical girl find herself, find safety?
(via Goodreads.com)
Rae Carson! Rae Carson! The book is written by Rae Carson. If that's not enough for you to pick anticipate, then let me tell you what you can expect: very different characters, amazing setting, interesting turn of events, slow-burning romance.
SIX OF CROWS (Six of Crows #1)
by Leigh Bardugo
September 29, 2015
Goodreads
-
Amazon
-
Book Depository
Six dangerous outcasts. One impossible heist. Kaz's crew is the only thing that might stand between the world and destruction—if they don't kill each other first.
(via Goodreads.com)
I've always wanted to read Leigh Bardugo's The Grisha series. It has a lot of good reviews, but I've never come across it. Maybe some day I might read it. But for now I have to get my hand on her new series. I'm sure it will be as exciting and interesting as The Grisha series.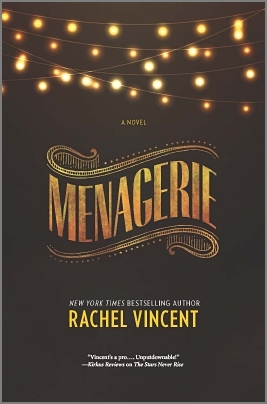 MENAGERIE (Menagerie #1)
September 29, 2015
When Delilah Marlow visits a famous traveling carnival, Metzger's Menagerie, she is an ordinary woman in a not-quite-ordinary world. But under the macabre circus black-top, she discovers a fierce, sharp-clawed creature lurking just beneath her human veneer. Captured and put on exhibition, Delilah in her black swan burlesque costume is stripped of her worldly possessions, including her own name, as she's forced to "perform" in town after town. (via Goodreads.com)
The premise is very interesting. It reminds me a lot of American Horror Story: Freak Show. I read the word 'mermaid' in the full synopsis, and I was already sold. I love mythology, and dark fiction.
HOTEL TRANSYLVANIA 2
produced by Sony Pictures Animation
September 25, 2015
Trailer
-
IMDb
-
Letterboxd
Drac's pack is back! I have a 7-year old brother, so I'm always updated about animation for kids. It's not only for kids to enjoy, though. I enjoyed the first movie. I hope it'll be as good as the first one. Judging by trailer, it probably won't be on par. But hey, it's fun for kid regardless.
MAZE RUNNER: SCORCH TRIALS
directed by Wes Ball
September 18, 2015
Scorch Trials is the second movie of Maze Runner movie series. The movies are based on The Maze Runner trilogy by James Dashner. It'll be interesting how they'll translate the book, since I didn't quite enjoy this one in written form. The Scorch Trials had a lot of potential to be an amazing follow-up to The Maze Runner, but it wasn't just as exciting. But I'm pretty sure it's more exciting to watch what happened in the book.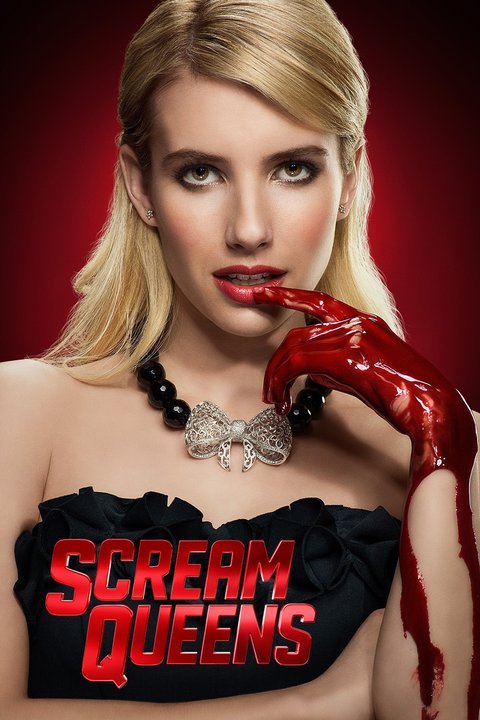 SCREAM QUEENS (2015 TV Series - Season 1)
FOX
Pilot Episode:
September 22, 2015
Trailer
-
IMDb
-
TVShow Time
At a college campus a series of murders occur that may have some connection with an incident that happened there 20 years ago. (via Wikipedia.org)
It's horror and comedy. What could go wrong when those two genre blend? I am a fan of Emma Roberts, so her presence is enough to make me anticipate. Even if the series is just Emma Roberts shouting, I'd take that too.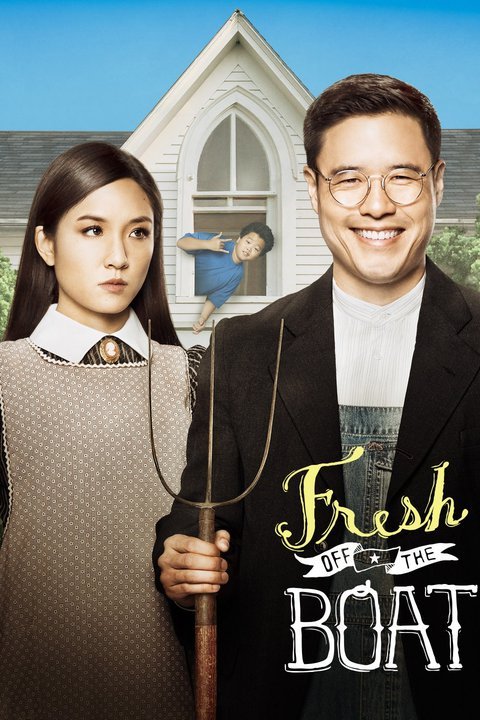 FRESH OF THE BOAT (Season 2)
ABC
September 22, 2015
A '90s-set single-camera comedy about a hip-hop-loving Asian kid growing up in suburban Orlando, being raised by an immigrant father obsessed with all things American and an immigrant mother often bewildered by white culture. (via TVShowTime.com)
They're back!
Every Open Eye by CHVRCHES
September 25, 2015
Chvrches is a Scottish synthpop band. They're known for "We Sink" from FIFA 14, "Bela Lugosi's Dead" from Vampire Academy, "Dead Air" THG: Mockingjay Part 1, and The Mother We Share. Their great music isn't limited to the songs listed above. I really like them, so I'm very excited to listen to the album.
Release dates listed above are US release dates. It may vary as countries are in different time zones.
That is all for September! There are quite a few tv series that I'm excited to watch this month. Most of them are coming back from a season break, but I figure if I posted them all the list would be too long. I hope you enjoy my list! And comment below for things your most anticipated releases this month.