'Firsts', ARC Review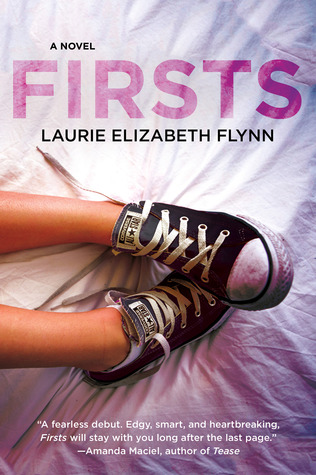 FIRSTS
by Laurie Elizabeth Flynn
Genre:
Young Adult Contemporary
Published:
(Expected Date) January 5th 2016 by St. Martin's Griffin
Pages:
256, E-ARC via
netgalley.com
Links:
Goodreads
,
Amazon
Firsts
introduces us to Mercedes Ayres, who deals with a very systematic sex life. She helps virgins get rid of their virginity, and teaches them how to do it, so they can go back to their girlfriends loaded with confidence and experience. She built a system that protects her, but it's the same system that bites her back. Soon
fuckboys
starts to come to her too. Things get more complicated when she doesn't know where to draw the line.
Mercedes is naive, despite her experiences with the virgin boys. She has been out-played but she still won't accept the truth that she has been lied to. In what she's doing, she is trying to justify her self worth. She doesn't know where to draw the line. She doesn't have self-control. She has to deal with a mother who tends to forget her. And it's okay. That's what made her a realistic character.
I'm glad that she has friends to help her cope with the things she's been through. However, the new friendship bothered me. It is explained well in the end, but it was unnecessary. It wasn't explored too well, or too long, for it to be relevant. But it would've been nice if it could've been part of her sexual issues.
There are many issues presented; such as sexuality, slut-shaming, bullying, peer pressure, etc. It only touched the surface of such things, but it raises questions. I feel like the author focused too much on too many things, and that didn't make the story progress. It did rattle my mind about the standard society had set, but it just confused me in the end.
The one area that I would've liked to be explored was Mercedes' relationship with her mother. Her mother clearly had some issues herself. Mercedes' situation in school could've been the perfect situation to find closure with her mother.
This is a complicated book. I don't expect anyone to understand every part of this book. If you pick up this book remember that you shouldn't expect, to keep an open mind, and don't let emotions rule you. This book contains a very sensitive and interesting issue. Don't judge it base on the synopsis. Don't try to understand it without diving in first.
rating